The Life Drawing Montmartre gallery is situated in the heart of Montmartre, just a few steps away from the famous Place du Tertre. We specialise in figurative art but welcome inquiries from all artists interested in displaying their work with us.
The space can be hired to organise artistic events on an hourly, daily and weekly basis. It is around 60m² and can be used to exhibit photos, prints, paintings, sculptures and art installations. Two windows provide a beautiful natural light source and offer a good visibility from the street.
Services and Rates
Basic rates:
1 hour – 50 €
1 day from Monday to Friday – 200 €
1 day Saturday – 300 €
1 week – 1100 €
Deposit:
750 €
Services offered and included in the price:
– A hanging system
– A lighting system
– Free advertising: with photos of works provided by the artist shown on our Facebook page
– Fast WiFi, videoprojector, microwave oven, water boiler
Additional services:
– Rental of frames – 20 € / day
– Storage of works before or after rental – 30 € / day
– Assistance with the organisation of hanging / vernissage / finissage – price on request
– A gallery presence during the exhibition – price on request
– Additional advertising with flyers and A3 posters – price on request
Plan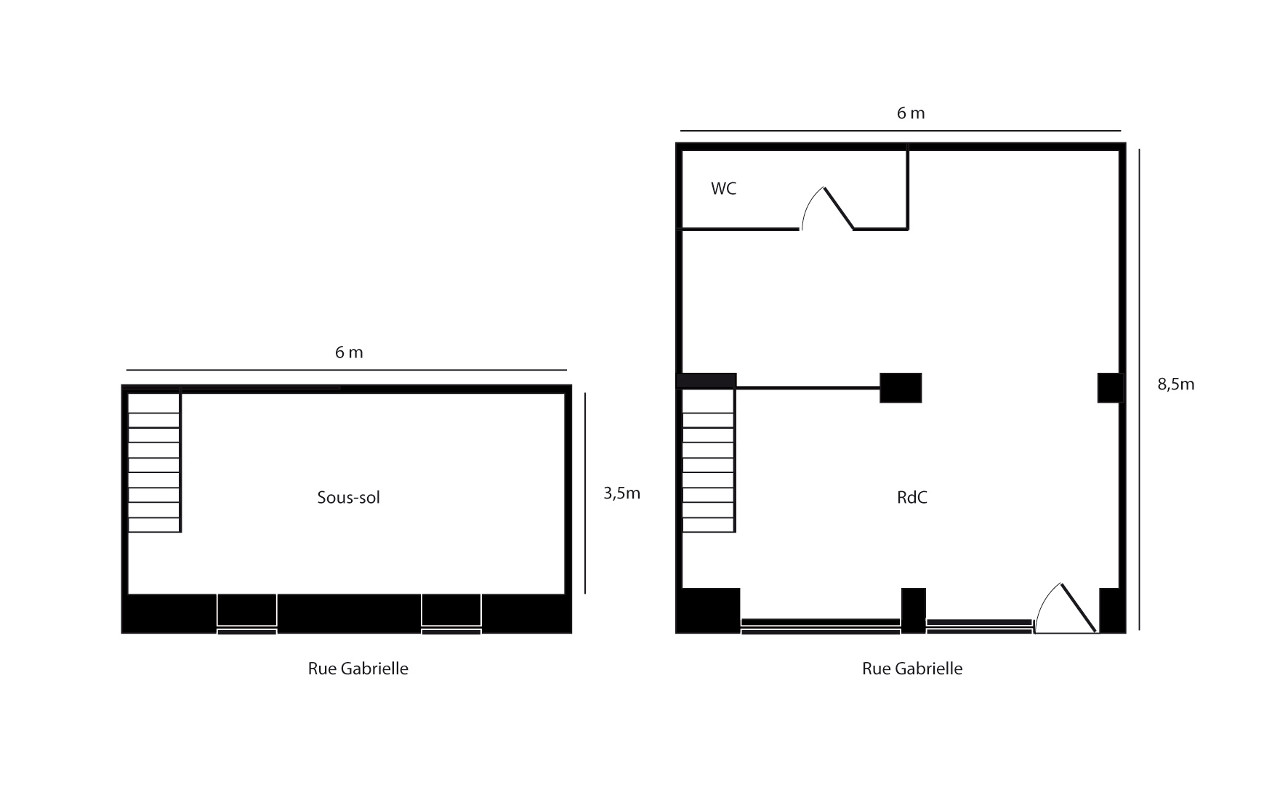 Conditions
No commission is taken on sales. The artist determines her/his opening hours (between 10 am and 10 pm) and must be present during these opening hours.
You can download the rental agreement here.
Please contact us if you'd like to schedule a visit – appointments are only available on Tuesdays.
Please have a look at the photos from recent events hosted at the gallery:

For more information, please do not hesitate to contact us by sending an email to contact@lifedrawingmontmartre.com or calling us on +33 (0) 6 17 48 04 38.